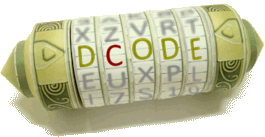 Search for a tool
Word Mixer
Tools for mixing words (names, first names, etc.) and making new or existing words (suitcase words, longest word, anagrams, etc.)
Word Mixer - dCode
Tag(s) : Fun/Miscellaneous, Word Game
dCode and you
dCode is free and its tools are a valuable help in games, puzzles and problems to solve every day!
You have a problem, an idea for a project, a specific need and dCode can not (yet) help you? You need custom development? Contact-me!
Word Mixer
Sponsored ads

Word/Name Mixer
Tools for mixing words (names, first names, etc.) and making new or existing words (suitcase words, longest word, anagrams, etc.)
Answers to Questions
How to mix word or names?
There are several ways to mix words (or more precisely words' letters).
Generating a contraction word (portmanteau)
Two words can be contracted into one (which exists or not)
Example: BRITAIN+EXIT=BREXIT
This method is popular on social networks to create hashtags
Generating an anagram
Letters can be mixed and swapped together to get 1 or more words.
Example: 'DOG = GOD'
This method can also generate pseudonyms.
Example: SALVADOR DALI = AVIDA DOLLARS
Combining only some letters
It is sometimes impossible to generate anagrams but using some of the letters may be anough (similar to the longest word problem).
Example: The letters TWO+WORDS can create the words ROOT, DOTS, etc.
This also works with first names:
Example: 'TWO + FIRSTNAMES' can give SIMONETTA, RAMSES, STEFANO, etc.
Why mixing word or names?
Mixing words makes it possible to create new concepts or new ideas of name or first names that have a meaning, both in the mechanics of mixing and in the result (the word can / must remain comprehensible)
How to shuffle letters in a word?
Source code
dCode retains ownership of the source code of the script Word Mixer online. Except explicit open source licence (indicated Creative Commons / free), any algorithm, applet, snippet, software (converter, solver, encryption / decryption, encoding / decoding, ciphering / deciphering, translator), or any function (convert, solve, decrypt, encrypt, decipher, cipher, decode, code, translate) written in any informatic langauge (PHP, Java, C#, Python, Javascript, Matlab, etc.) which dCode owns rights will not be given for free. To download the online Word Mixer script for offline use on PC, iPhone or Android, ask for price quote on contact page !
Questions / Comments
Summary
Similar tools
Support
Share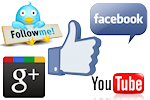 Sponsored ads
Keywords
mix,word,name,surname,lastname,combine,mixer
Links
Source : https://www.dcode.fr/words-mixer
© 2019 dCode — The ultimate 'toolkit' to solve every games / riddles / geocaches. dCode