Open Location codes (sometimes calles Plus Codes) are a geocoding system locating a geographic area on Earth in the manner of GPS coordinates. They have the advantage of being shorter and concise thanks to an alphanumeric code.
Example: AABBCCDD+EEF is an Open Location code
Example: AABB+CC is s short code
Each pair of letters therefore represents an area, and the more pairs of letters, the more precise the area (up to an area of 3.5m² with the best precision)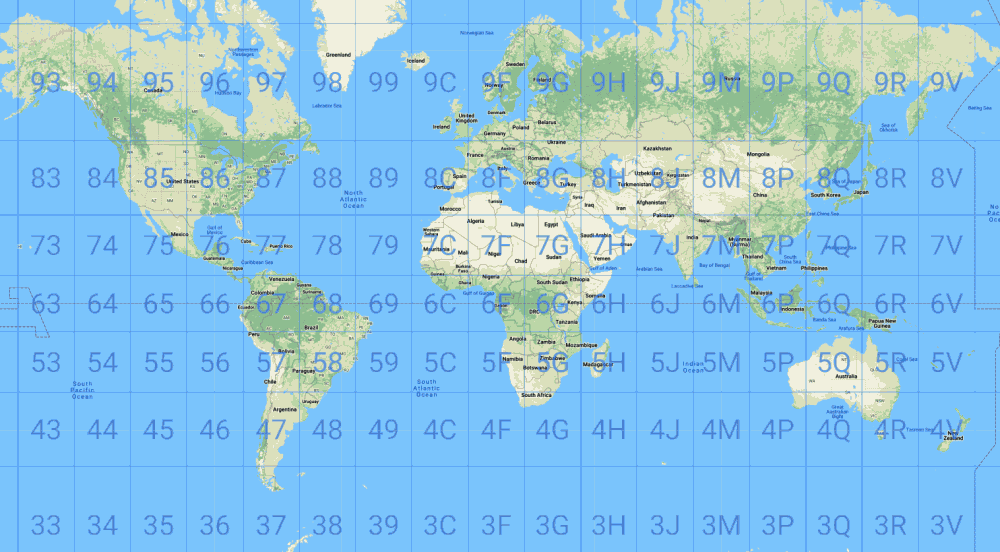 The Earth is first divided into geographic areas according to a grid of 18x9 (every 20°) which can be identified by 2 coordinates (AA), then each area is divided into sub-areas (a 20x20 grid) identified by the sub-coordinates (BB) etc, themselves redrawn in 20x20 up to 4 times.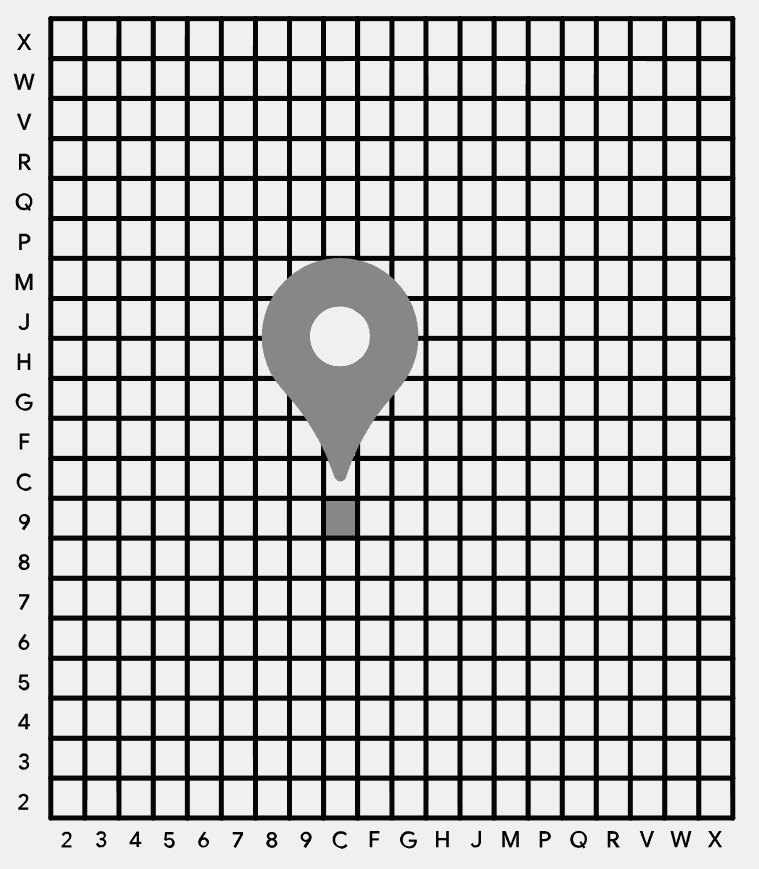 Optionally, one last time, the area is cut into a 4x5 grid (4 wide, 5 high) identifying 20 boxes, numbered from left to right and from bottom to top.
A code is made up of 2 parts separated by a plus sign + of the form AABBCCDD+EEF or even AABB+CC. The first part is made up of 1 to 4 alphanumeric pairs (BB,CC,DD are optional), the second part is also optional, but the fewer letters there are, the less precise the location.
The plus sign is also optional, but it is part of the signature of the code and makes it easier to read.
The 20 characters allowed to encode the zones are 23456789CFGHJMPQRVWX (they are used as a base 20 writing)