QR Code Generator
Answers to Questions
How to create a QR code?
Encryption of data in a QR code uses the ISO norm 18004:2015 (QRCode).
Example: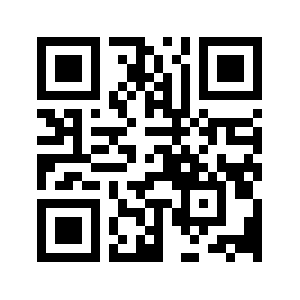 How to decrypt a QR Code?
To read QR-Code, a quick and free solution is mobile phone. It exists a bunch of applications, such as Google Goggles (link) or Google Lens (link) (which has plenty of other use)
Without smartphone, on Internet :
Example: X-Zing takes a URL or an image to decode barcodes (link)
Online Bar Code Reader, another universal tool not limited to QR code (link)
How to recognize a QR Code?
The 2D bar code has generally 3 black squares in the corners and a matrix of black and white dots.
What does QR means in QR Code?
QR stands for Quick Response.
What are the variants of QR Code?
The center of the QR-Code is sometimes non-coding and therefore used to incorporate a logo. Otherwise, there are many other 2D barcodes like DataMatrix (FlashCode), Aztec, PDF 417, etc.
When QR code have been invented?
First QR codes have been published in Japan in 1999.
Source code
dCode retains ownership of the source code of the script QR Code online. Except explicit open source licence (indicated Creative Commons / free), any algorithm, applet, snippet, software (converter, solver, encryption / decryption, encoding / decoding, ciphering / deciphering, translator), or any function (convert, solve, decrypt, encrypt, decipher, cipher, decode, code, translate) written in any informatic langauge (PHP, Java, C#, Python, Javascript, Matlab, etc.) which dCode owns rights will not be released for free. To download the online QR Code script for offline use on PC, iPhone or Android, ask for price quote on contact page !
Similar tools
Share
Forum/Livechat

Support
Tag(s) :
Character Encoding, Image processing
dCode and you
Questions / Comments