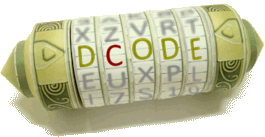 Search for a tool
URL Decoder
Tool for decoding URLs with percent encoding (URL encoder/decoder) with replacement of %00 and decomposition the various elements of the URL (domain, path, query, etc.)
URL Decoder - dCode
Tag(s) : Internet, Character Encoding
dCode and you
dCode is free and its tools are a valuable help in games, puzzles and problems to solve every day!
You have a problem, an idea for a project, a specific need and dCode can not (yet) help you? You need custom development? Contact-me!
URL Decoder
Sponsored ads

URL Decoding
URL Encoding
Tool for decoding URLs with percent encoding (URL encoder/decoder) with replacement of %00 and decomposition the various elements of the URL (domain, path, query, etc.)
Answers to Questions
How to decompose an URL?
A URL can be split down into several parts:
Example: []
| | |
| --- | --- |
| Scheme | http or https |
| Host | google.com |
| Port (optional) | 80 or 443 |
| User (optional) | |
| Pass (optional) | |
| Path | /search |
| Query (after the "?") | q=test&hl=en |
| Fragment (after "#") | id |
The contents of the query string (query_string) can also be decomposed
Example: q=test&hl=en has 2 parameters, q which has the value test and hl which has the value en
This work is usually done by a URL parser, present on browsers, and on this dCode page.
How to decrypt % in a URL?
By default in a URL, only alphanumeric characters (letters and numbers) are allowed as well as a short list - _ . ! ~ * '(). All other characters must be encoded with a %. An exception for the space character that can be encoded with a +.
Example:
More generally any character can be encoded in HTML4 with its ASCII code (more precisely Windows-1252 encoding) and since HTML5 in UTF-8.
Source code
dCode retains ownership of the source code of the script URL Decoder online. Except explicit open source licence (indicated Creative Commons / free), any algorithm, applet, snippet, software (converter, solver, encryption / decryption, encoding / decoding, ciphering / deciphering, translator), or any function (convert, solve, decrypt, encrypt, decipher, cipher, decode, code, translate) written in any informatic langauge (PHP, Java, C#, Python, Javascript, Matlab, etc.) which dCode owns rights will not be given for free. To download the online URL Decoder script for offline use on PC, iPhone or Android, ask for price quote on contact page !
Questions / Comments
Summary
Similar tools
Support
Share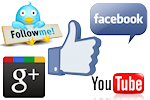 Sponsored ads
Keywords
url,decode,decoding,parser,ascii,host,query
Links
Source : https://www.dcode.fr/url-decoder
© 2019 dCode — The ultimate 'toolkit' to solve every games / riddles / geocaches. dCode