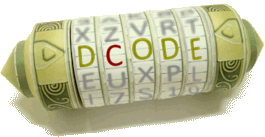 Search for a tool
Place Values
Tool to distinguish the different ranks of the digits (place values) in a number, the integer part (unit, ten, hundred, etc.) or the decimal part (tenth, hundredth, thousandth, etc.)
Place Values - dCode
Tag(s) : Mathematics
dCode and you
dCode is free and its tools are a valuable help in games, puzzles and problems to solve every day!
You have a problem, an idea for a project, a specific need and dCode can not (yet) help you? You need custom development? Contact-me!
Place Values
Sponsored ads

Number's Digits Decomposition
Tool to distinguish the different ranks of the digits (place values) in a number, the integer part (unit, ten, hundred, etc.) or the decimal part (tenth, hundredth, thousandth, etc.)
Answers to Questions
What are the names of each digit places in a number?
Each number in a number can be associated to a a name that describes its position, its rank. The best known are the numbers of the units, tens, hundreds, thousands for integer numbers, or the numbers of the tenths, hundredths, thousandths, etc for decimal numbers. but there are others (all of them can be described).
1
Units
Digit 1
10
Tens
Digit 2
100
Hundreds
Digit 3
1000
Thousands
Digit 4
10000
Tens of Thousands
Digit 5
100000
Hundreds of Thousands
Digit 6
1000000
Millions
Digit 7
1000000000
Billions
Digit 10
0.1
Tenths
1st decimal place
0.01
Hundredths
2nd decimal place
0001
Thousandths
3rd decimal place
0.0001
Ten Thousandths
4th decimal place
0.00001
Hundred Thousandths
5th decimal place
0.000001
Millionths
6th decimal place
0.000000001
Billionth
9th decimal place
Example: 1.2 for 1 unit and 2 tenths
Example: 0.005 for 5 thousandths
Example: 700 for 7 hundreds
How to write a number in letters?
Source code
dCode retains ownership of the source code of the script Place Values online. Except explicit open source licence (indicated Creative Commons / free), any algorithm, applet, snippet, software (converter, solver, encryption / decryption, encoding / decoding, ciphering / deciphering, translator), or any function (convert, solve, decrypt, encrypt, decipher, cipher, decode, code, translate) written in any informatic langauge (PHP, Java, C#, Python, Javascript, Matlab, etc.) which dCode owns rights will not be given for free. To download the online Place Values script for offline use on PC, iPhone or Android, ask for price quote on contact page !
Questions / Comments
Summary
Similar tools
Share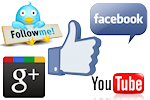 Sponsored ads
Keywords
one,unit,ten,hundred,thousand,tenth,hundredth,thousandth,name,digit,number
Links
Source : https://www.dcode.fr/number-place-value
© 2018 dCode — The ultimate 'toolkit' to solve every games / riddles / geocaches. dCode