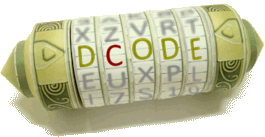 Search for a tool
Image Channels
Tool to separate different channels (RGB, CMYK, HSV) in an image. The separation of the channels is used for component analysis of colors in an image.
Image Channels - dCode
Tag(s) : Image Processing
Share
dCode and more
dCode is free and its tools are a valuable help in games, maths, geocaching, puzzles and problems to solve every day!
A suggestion ? a feedback ? a bug ? an idea ? Write to dCode!
Image Channels
Channels Separation
Answers to Questions (FAQ)
What are channels of an image? (Definition)
Colors are usually represented with several components, channels that can describe them. In computer, the display (via a screen) is achieved by 3 color components, the red, green and blue channels (RVG or RGB). In print (on paper), printing is done in four color components: the cyan, magenta, yellow and black channels.
On the web in general, the current representation is an encoding that uses additive colors with 3 components: red (R), green (G) and blue (B) (called RGB channels).
In all cases, from a color image, it is possible to separate each of the channels.
Example: Blue Channel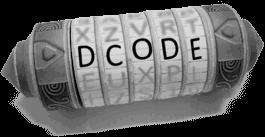 What are CMYK channels?
In printing, the current representation is an encoding that uses subtractive colors with 4 layers: cyan, magenta, yellow and black (key) (see CMYK channels separation).
What are TSL channels?
In science and photography, prefer using a vector space of color with 3 parameters: hue, saturation and brightness (value), hence the name HSV channels.
Source code
dCode retains ownership of the "Image Channels" source code. Except explicit open source licence (indicated Creative Commons / free), the "Image Channels" algorithm, the applet or snippet (converter, solver, encryption / decryption, encoding / decoding, ciphering / deciphering, translator), or the "Image Channels" functions (calculate, convert, solve, decrypt / encrypt, decipher / cipher, decode / encode, translate) written in any informatic language (Python, Java, PHP, C#, Javascript, Matlab, etc.) and all data download, script, or API access for "Image Channels" are not public, same for offline use on PC, mobile, tablet, iPhone or Android app!
Reminder : dCode is free to use.
Cite dCode
The copy-paste of the page "Image Channels" or any of its results, is allowed as long as you cite dCode!
Cite as source (bibliography):
Image Channels on dCode.fr [online website], retrieved on 2022-09-29, https://www.dcode.fr/image-channels
Summary
Similar pages
Support
Forum/Help

Keywords
channel,separation,separate,rgb,cmyk,hsv,image,color,layer
Links
https://www.dcode.fr/image-channels
© 2022 dCode — The ultimate 'toolkit' to solve every games / riddles / geocaching / CTF.
▲