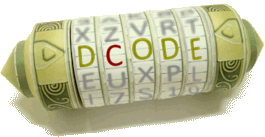 Search for a tool
HTML
Tools for programming in HTML directly on Internet. Best online tool list for HTML programming, CSS, Javascript with console and debug mode.
HTML - dCode
Tag(s) : Raw Data
dCode and you
dCode is free and its tools are a valuable help in games, puzzles and problems to solve every day!
You have a problem, an idea for a project, a specific need and dCode can not (yet) help you? You need custom development? Contact-me!
HTML
Sponsored ads

dCode does not offer an HTML editor tool directly online because many other HTML tools are available on Internet and very powerful. (See below)
Tools for programming in HTML directly on Internet. Best online tool list for HTML programming, CSS, Javascript with console and debug mode.
Answers to Questions
What are the best HTML Editor Tool for Online Programming?
! This ranking is purely subjective and of course not exhaustive but already contains a lot of tools to get started in the HTML edition (with CSS, Javascript and WYSIWYG mode).
Online HTML editor tools sometimes also have Javascript programming tools (but this is not always the case).
HTML-Online []
HTML-5 Editor []
OnLineHTMLEditor []
Some of the tools provide functionality for saving and sharing HTML codes produced.
How to learn HTML?
To understand and learn HTML, use the W3C reference which is the organization that manages the HTML standard (the latest version is HTML5). This site is organized as a school dedicated to learning HTML []
Example: <h1>dCode</h1> should display a very big dCode
Source code
dCode retains ownership of the source code of the script HTML online. Except explicit open source licence (indicated Creative Commons / free), any algorithm, applet, snippet, software (converter, solver, encryption / decryption, encoding / decoding, ciphering / deciphering, translator), or any function (convert, solve, decrypt, encrypt, decipher, cipher, decode, code, translate) written in any informatic langauge (PHP, Java, C#, Python, Javascript, Matlab, etc.) which dCode owns rights will not be given for free. To download the online HTML script for offline use on PC, iPhone or Android, ask for price quote on contact page !
Questions / Comments
Summary
Similar tools
Support
Share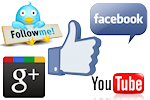 Sponsored ads
Keywords
html,hypertext,markup,programming,script,console,editor
Links
Source : https://www.dcode.fr/html-editor
© 2019 dCode — The ultimate 'toolkit' to solve every games / riddles / geocaches. dCode