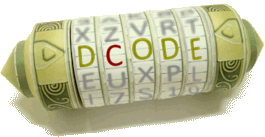 Search for a tool
Deranged Alphabet Generator
Tool to generate a scrambled alphabet. A deranged alphabet (or mixed alphabet) is an alphabet which letter order is not classical. Multiple methods exist to create such an alphabet, usually used for substitution cipher.
Deranged Alphabet Generator - dCode
Tag(s) : Cryptography
dCode and you
dCode is free and its tools are a valuable help in games, puzzles and problems to solve every day!
You have a problem, an idea for a project, a specific need and dCode can not (yet) help you? You need custom development? Contact-me!
Deranged Alphabet Generator
Sponsored ads

Create a deranged/mixed alphabet
Inverse Alphabet
Summary
Similar tools
Support
Share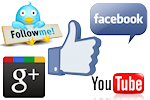 Sponsored ads
Keywords
deranged,mix,scramble,alphabet,random,reversible,randomized,substitution
Links
Source : https://www.dcode.fr/deranged-alphabet-generator
© 2019 dCode — The ultimate 'toolkit' to solve every games / riddles / geocaches. dCode