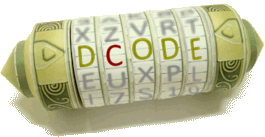 Search for a tool
LSPK90 Clockwise
Tool to convert LSPK90 writing, a Leet Speak variant that generate groups of characters readable vertically with a rotation of 90° clockwise, proposed by Michel Kern
LSPK90 Clockwise - dCode
Tag(s) : Substitution Cipher, Geek
dCode and you
dCode is free and its tools are a valuable help in games, puzzles and problems to solve every day!
You have a problem, an idea for a project, a specific need and dCode can not (yet) help you? You need custom development? Contact-me!
LSPK90 Clockwise
Sponsored ads

LSPK90CW Decoder
LSPK90CW Encoder
Tool to convert LSPK90 writing, a Leet Speak variant that generate groups of characters readable vertically with a rotation of 90° clockwise, proposed by Michel Kern
Answers to Questions
How to encrypt using LSPK90CW cipher?
The LSPK90H encryption consists of writing with conventional characters a set of other characters representing these characters rotated at 90° (clockwise rotation). This is a polygrammic substitution (1 character is replaced by 1 to n others).
Example: >- LL| [/] is the LPSK90-H spelling of the word Y E S (bend your head to be convinced)
How to decrypt LSPK90CW cipher?
Decryption requires separating groups of characters and substitute it with the corresponding letter or digit.
How to recognize LSPK90CW ciphertext?
The message can nearly be read vertically and with imagination. It is composed of rare characters such as vertical bars (pipes).
What are the variants of the LSPK90 cipher?
It is already a variant of the leet speak, but on can also imagine a LSPK90-ACW (anti clockwise) which would consist of the variant by rotation of -90°.
Source code
dCode retains ownership of the source code of the script LSPK90 Clockwise online. Except explicit open source licence (indicated Creative Commons / free), any algorithm, applet, snippet, software (converter, solver, encryption / decryption, encoding / decoding, ciphering / deciphering, translator), or any function (convert, solve, decrypt, encrypt, decipher, cipher, decode, code, translate) written in any informatic langauge (PHP, Java, C#, Python, Javascript, Matlab, etc.) which dCode owns rights will not be given for free. To download the online LSPK90 Clockwise script for offline use on PC, iPhone or Android, ask for price quote on contact page !
Questions / Comments
Summary
Similar tools
Support
Share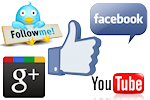 Sponsored ads
Keywords
lspk90,lspk90cw,lspk90h,leet,speak,90,degree,rotation,clockwise,1337,5p34k,kern
Links
Source : https://www.dcode.fr/lspk90-cw-leet-speak-90-degrees-clockwise
© 2019 dCode — The ultimate 'toolkit' to solve every games / riddles / geocaches. dCode