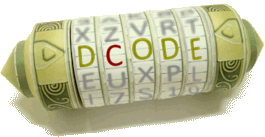 Search for a tool
Keyboard Change Cipher
Tool to simulate a computer keyboard change. Keyboard Encryption cipher consists of typing the keys in position P on a keyboard in the same key in position P but on another keyboard layout (QWERTY / QWERTY / DWORAK etc.)
Keyboard Change Cipher - dCode
Tag(s) : Substitution Cipher
dCode and you
dCode is free and its tools are a valuable help in games, puzzles and problems to solve every day!
You have a problem, an idea for a project, a specific need and dCode can not (yet) help you? You need custom development? Contact-me!
Keyboard Change Cipher
Sponsored ads

Keyboard Layout Changer
Tool to simulate a computer keyboard change. Keyboard Encryption cipher consists of typing the keys in position P on a keyboard in the same key in position P but on another keyboard layout (QWERTY / QWERTY / DWORAK etc.)
Answers to Questions
How to encrypt using Keyboard Change cipher?
Keyboard change encryption consists of substituting two different keyboard layouts. Computer keyboards have a number of key and a similar layout/shape, the typing of the 2nd key of the 2nd row will not necessarily give the same letter on a US keyboard (QWERTY) or an European keyboard (AZERTY).
| | |
| --- | --- |
| QWERTY | QWERTYUIOPASDFGHJKLZXCVBNM |
| AZERTY | AZERTYUIOPQSDFGHJKLMWXCVBN |
| DWORAK | PYFGCRLAOEUIDHTNSQJKXBMWVZ |
The letter in Q position on a QWERTY keyboard is the letter A on the AZERTY keyboard or P on a DWORAK keyboard.
How to decrypt Keyboard Changing cipher?
The encryption and decryption are identical. Superimpose the keyboard mentally or use the substitution table.
How to recognize Keyboard Changing ciphertext?
What are the variants of the Keyboard Change cipher?
Source code
dCode retains ownership of the source code of the script Keyboard Change Cipher online. Except explicit open source licence (indicated Creative Commons / free), any algorithm, applet, snippet, software (converter, solver, encryption / decryption, encoding / decoding, ciphering / deciphering, translator), or any function (convert, solve, decrypt, encrypt, decipher, cipher, decode, code, translate) written in any informatic langauge (PHP, Java, C#, Python, Javascript, Matlab, etc.) which dCode owns rights will not be given for free. To download the online Keyboard Change Cipher script for offline use on PC, iPhone or Android, ask for price quote on contact page !
Questions / Comments
Summary
Similar tools
Support
Share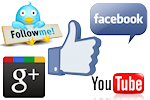 Sponsored ads
Keywords
change,key,keyboard,azerty,qwerty,dworak
Links
Source : https://www.dcode.fr/keyboard-change-cipher
© 2019 dCode — The ultimate 'toolkit' to solve every games / riddles / geocaches. dCode