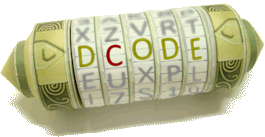 Search for a tool
CPBitmap Image
Tool to convert cpBitmap files. cpBitmap files are a proprietary format used by Apple devices running iOS (iPhone, iPad)
CPBitmap Image - dCode
Tag(s) : Image processing
dCode and you
dCode is free and its tools are a valuable help in games, puzzles and problems to solve every day!
You have a problem, an idea for a project, a specific need and dCode can not (yet) help you? You need custom development? Contact-me!
This page is using the new English version of dCode, please make comments !
CPBitmap Image
Sponsored ads

cpBitmap File Converter
Tool to convert cpBitmap files. cpBitmap files are a proprietary format used by Apple devices running iOS (iPhone, iPad)
Answers to Questions
What is a .cpbitmap file?
The cpbitmap format is used by Apple on iDevices such as the iPhone or the iPad. Technically simple (no compression), it is used, on some iOS, to save images.
Example: Files such as LockBackground.cpbitmap (background image for the lockscreen) or HomeBackground.cpbitmap (background image for icons' dock) are in cpbitmap format.
Similar to Bitmap (BMP) format cpbitmap images are encoded over 3 channels in RGB (Red, Green, Blue) in reverse order (the first pixels are on the bottom left of the image and information on the image size are at the end).
Some files are encrypted and thus cannot be converted. The program displays an error and can not convert it to PNG or JPG.
Source code
dCode retains ownership of the source code of the script CPBitmap Image. Except explicit open source licence (indicated Creative Commons / free), any algorithm, applet, snippet, software (converter, solver, encryption / decryption, encoding / decoding, ciphering / deciphering, translator), or any function (convert, solve, decrypt, encrypt, decipher, cipher, decode, code, translate) written in any informatic langauge (PHP, Java, C#, Python, Javascript, etc.) which dCode owns rights can be transferred after sales quote. So if you need to download the CPBitmap Image script for offline use, for you, your company or association, see you on contact page !
Questions / Comments
Summary
Similar tools
Share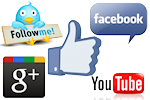 Sponsored ads
Idea&Question Box

Keywords
cpbitmap,apple,ios,iphone,ipad,lockbackground,homebackground
Links
Source : http://www.dcode.fr/cpbitmap-format
© 2017 dCode — The ultimate 'toolkit' to solve every games / riddles / geocaches. dCode