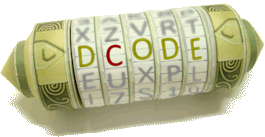 Search for a tool
Chinese Zodiac Sign
Tool to find my chinese zodiac sign. Chinese astrology is divided in periods of 12 years symbolized by 12 animals
Chinese Zodiac Sign - dCode
Tag(s) : Fun, Belief
dCode and you
dCode is free and its tools are a valuable help in games, puzzles and problems to solve every day!
You have a problem, an idea for a project, a specific need and dCode can not (yet) help you? You need custom development? Contact-me!
Chinese Zodiac Sign
Sponsored ads

Chinese Zodiac Sign Calculator
Tool to find my chinese zodiac sign. Chinese astrology is divided in periods of 12 years symbolized by 12 animals
Answers to Questions
How to calculate the chinese astrologic sign?
The birth year in the chinese calendar is enough to know the sign of a birth date, by a calculation modulo 12

.
Example: A person born in 2000 was born under the sign of the rabbit.
While the zodiac signs are based on the position of the sun, and not too far from the 12 months of the year, in China, chinese signs uses the chinese calendar, that represent 12 animals, each associated to a year on a 12 year cycle.
What are the Chinese Zodiac animals?
Animals are: Monkey, Rooster, Dog, Pig, Rat, Ox, Tiger, Rabbit, Dragon, Snake, Horse and Goat
Source code
dCode retains ownership of the source code of the script Chinese Zodiac Sign. Except explicit open source licence (indicated Creative Commons / free), any algorithm, applet, snippet, software (converter, solver, encryption / decryption, encoding / decoding, ciphering / deciphering, translator), or any function (convert, solve, decrypt, encrypt, decipher, cipher, decode, code, translate) written in any informatic langauge (PHP, Java, C#, Python, Javascript, etc.) which dCode owns rights can be transferred after sales quote. So if you need to download the Chinese Zodiac Sign script for offline use, for you, your company or association, see you on contact page !
Questions / Comments
Summary
Similar tools
Share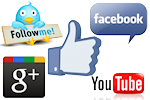 Sponsored ads
Idea&Question Box

Keywords
sign,zodiac,chinese,astrology,star,constellation,planet
Links
Source : http://www.dcode.fr/chinese-zodiac-sign
© 2017 dCode — The ultimate 'toolkit' to solve every games / riddles / geocaches. dCode